Master Craftsmen at the service of Haute Couture.
Experience and accurate selection of raw materials are the marking points that have accompanied Padovafurs during these fifty years in the fur business.

A brand that defies the rules of fashion, Padovafurs has reinvented itself over the years to define a new concept of luxury. Focusing on innovation and authenticity as its cornerstones, the company has never lost its unique allure.

In its many years of experience, PadovaFurs has developed unparalleled skills in the wholesale and production of the most refined furs, soon becoming a beacon for high fashion brands, offering customised goods based on supreme expertise.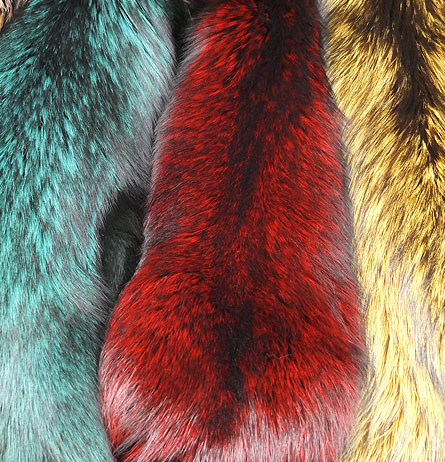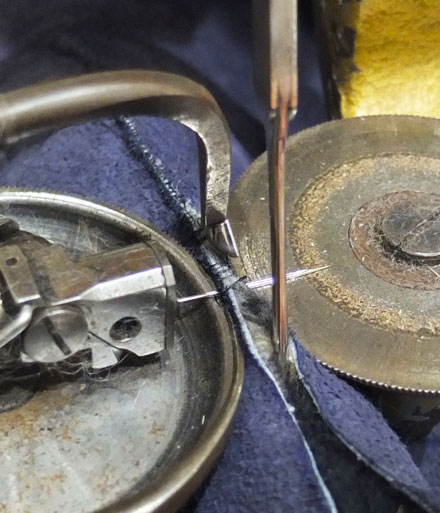 Refined raw materials and unique craftsmanship.
Meticulous selection of raw materials, in collaboration with expert laboratories and tanneries, has enabled PadovaFurs to achieve the best and most innovative results in fur processing and dyeing.

A vast selection of styles, colours and textures, including unique reinforcing, silvering, laminating and bleaching, provide an endless variety of proposals to meet the wildest desires of top fashion designers.

Skins are inlaid, micro-carved, knitted, embroidered, printed and combined with cashmere, down, organdy, silk and precious wools, to name just a few of the artistic techniques used by Padovafurs, to meet the constant search by designers for new materials.
Certified excellence.
Padovafurs has been trading furs since right after WWII, taking part in the most important international fur auctions to buy its skins. The main countries exporting furs are: Finland, Denmark, Russia, Canada and the United States.

Padovafurs purchases skins only at authorized fur auctions where a set of rigid standards are maintained. Furs breeding farms are strictly controlled by local authorities who monitor animals' health and living conditions such as nutrition, reproduction procedures, hygienic conditions of the farmhouses and animal accommodation, thus offering full traceability of all skins; and as for wild animals, auction houses and local authorities guarantee that hunters are authorized ones and that no endangered species are harmed.

SagaFurs skins from Finland are traced and part of the international Origin Assured program; Danish skins are certified by Kopenhagen Fur: Canadian and North American ones are Origin Assured and supplied for by NAFA; sables come from the Russian Sojuzpushnina auction and are certified by Sobol.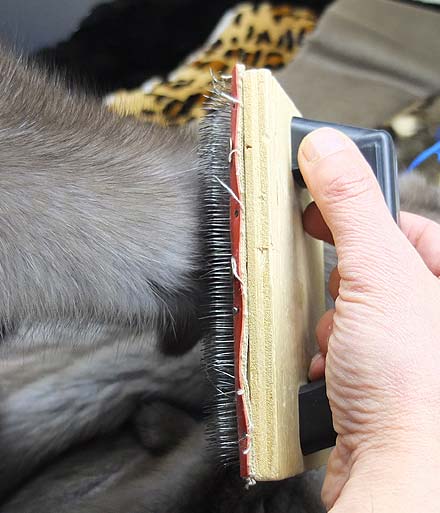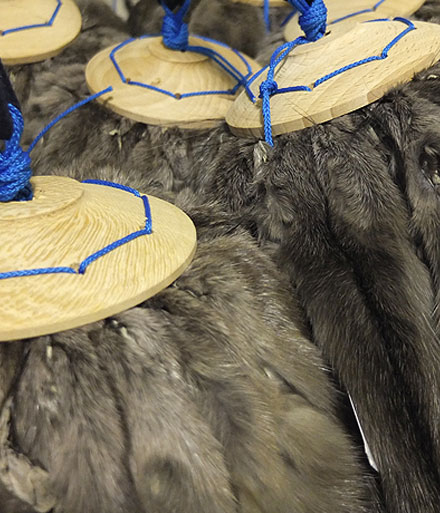 After the auction, professional tanneries transform raw skins into wearable furs suitable for wearing and manufactured into luxurious garments. The tanning process itself undergoes strict international and European standards: European discipline n°1907/2006 REACh, Californian Safe Drinking Water Law and Toxic Enforcement Act, chinese regulation GB 18401-2010, GB 20400-2006, GB 21550-2008 and GB 28480-2012, korean regulation for Quality Safety Indication – Leather Products / Textile Products.